Norris Honda's automotive expertise is a product of our sustained interest in industry trends and characteristics. We are privileged to share the latest news, promotions and events with you and hope the information will enhance your shopping experience. As you know, there are many new cars from which to choose, and we believe an informed customer is the best customer.
Norris Auto Group honored as one of Baltimore's Oldest Family Businesses
Norris Auto Group, which started in 1917 as the George R. Norris Garage, was recently honored by the Baltimore Business Journal as being one of the oldest family owned businesses in Baltimore. Below is a letter of congratulations from the Comptroller of Maryland, Peter Franchot.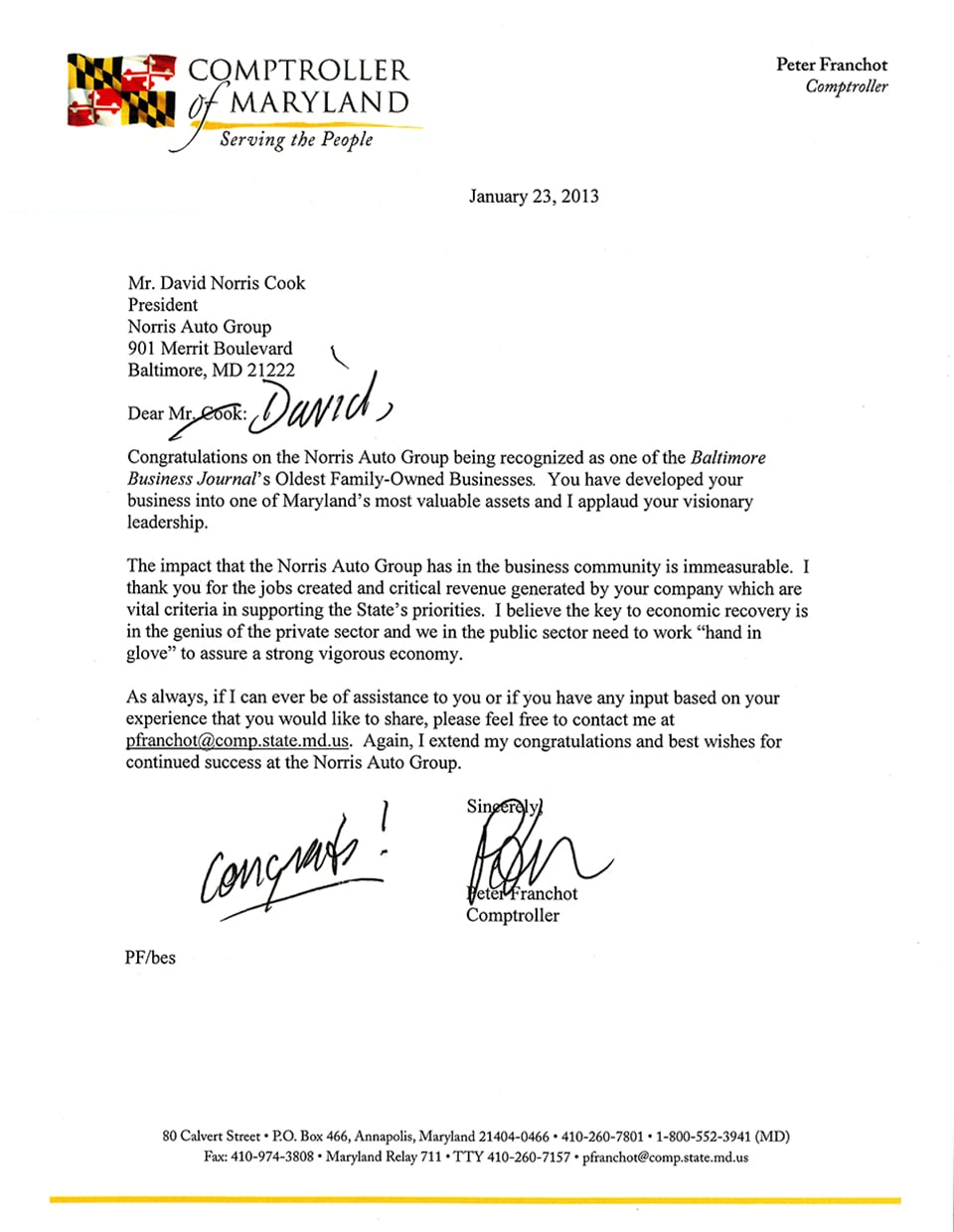 top
Norris Auto Group provides a convertible for Network for Teaching Entrepreneurship
Norris Auto Group was proud to provide a convertible Mustang GT for the Network for Teaching Entrepreneurship in the annual MLK parade in Baltimore. The Network for Teaching Entrepreneurship (NFTE), helps young people from low-income communities build skills and unlock their entrepreneurial creativity. Since 1987, NFTE has reached more than 280,000 young people, and currently has programs in 21 states and 12 countries. NFTE has more than 1,500 active Certified Entrepreneurship Teachers, and is continually improving its innovative entrepreneurship curriculum.