The return of the legend.
After a long (arguably unnecessary) hiatus, the Acura NSX is back in production with the first official public debut at the 2015 Detroit Auto Show. The body style, clearly reminiscent of the original super car, has slight upgrades from the concept model, but ultimately remains a technologically advanced car.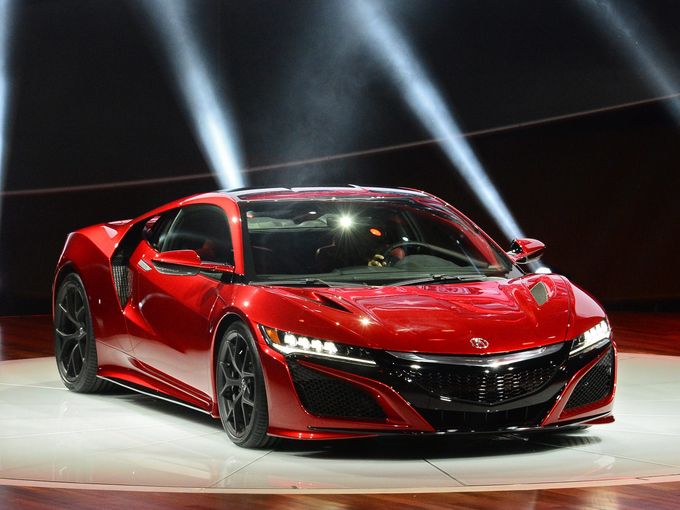 The price tag may scare some buyers away at $150,000, but this "exotic, sexy and uncompromising car" was built to..